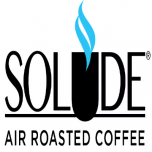 A sweet, balanced coffee grown at a high elevation.
Altitude,
feet
4900 - 6400
Notes from the curator
Strictly high grown or (SHG) coffee grows at a slower rate than coffee beans grown at lower altitudes. The higher the elevation the denser the bean and the better the coffee. Altitude: To meet the SHG (or SHB) criteria, the coffee must be grown at 4900 to 6400 feet. Cup: Sweet aroma, balanced body, gentle acidity and a smooth finish. Roast: Light/Medium
More about SOLUDE COFFEE
We have a Unique air roasting technique roasting premium gourmet coffees. We have 50+ coffees and blends ,Regular, FTO, Kosher and decaf coffees as well as many flavors. Roasted to order within 24 hours always fresh.
Read more...
No Customer Reviews
Be the first to write a review.