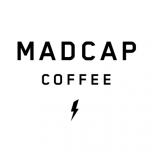 Altitude,
meters
1700 - 1800
Notes from the curator
This is our fifth season working with Amos Ndatakiura, who runs the small estate in Kirinyaga next to Mount Kenya. His home and coffee sit in the middle of the five-acre estate surrounded by SL-28 coffee trees where he and his family grow and process the coffee themselves. The Ndatakiura family has over 50 years of experience working in coffee, which shines through in this juicy, sweet coffee with notes of cranberry, cinnamon, and ruby red grapefruit.
More about Madcap Coffee Company
Founded in 2008, Madcap Coffee Company is a coffee roaster/retailer headquartered in Grand Rapids, MI, with several cafes in Michigan. We aim to elevate the ordinary coffee experience by providing excellent coffee and exceptional cafe hospitality.
Read more...
No Customer Reviews
Be the first to write a review.