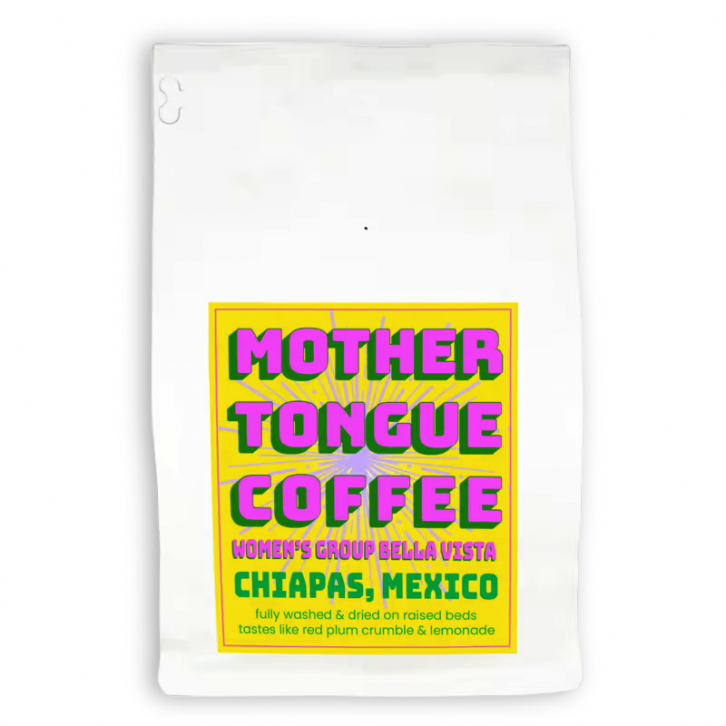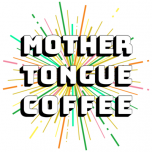 Tastes like red plum crumble & lemonade!
Notes from the curator
From Mayan Harvest: "Bella vista is a small municipality in the heart of the Chiapas Sierra where Rosalba was born. Her family members have been farming coffee for centuries. Farming coffee is a tradition, a sense of pride, their connection to the market is the main means for economic prosperity. With Rosalba's help they hand select the coffee cherry beans, harvest, dry, mill, process, bag and export top quality green coffee to the world".
More about Mother Tongue Coffee
Roasted by Jen Apodaca in the Bay Area, California. Mother Tongue buys coffees from producers we know and trust that uphold the same values we do. Coffee is not a charity, it is a business - all of us in the value chain need to prosper in order to have a sustainable and profitable community.
Read more...

Not for me
Only taking off one star because I can tell that my dislike of this roast is because of personal preference, rather than the roasters actually doing anything wrong. So: Beware that this coffee's taste is polarizing! It's so "bright" that I had to sip it very slowly to not get overwhelmed, and I didn't really enjoy it at all. But for those of you who like your coffee as "bright" as possible, you'll probably love it. I was able to tame the "brightness" somewhat by adding a pinch of baking soda, but that wasn't enough to balance the flavors to my liking, so I won't repurchase. I hope this roaster comes out with a more mellow light roast for me to try! ❤️

Smooth & Sweet
Jen knows her stuff from sourcing to roasting and it shows in this coffee. Light citrus and just the right balance of almond and cocoa to round things out. Solid!
Viscous and sweet, more citrusy than I'm used to with a Chiapas, however a nice change from just a plain "nutty" profile. Still some subtle marzipan notes come through as it cools a bit which is great. Solid coffee !