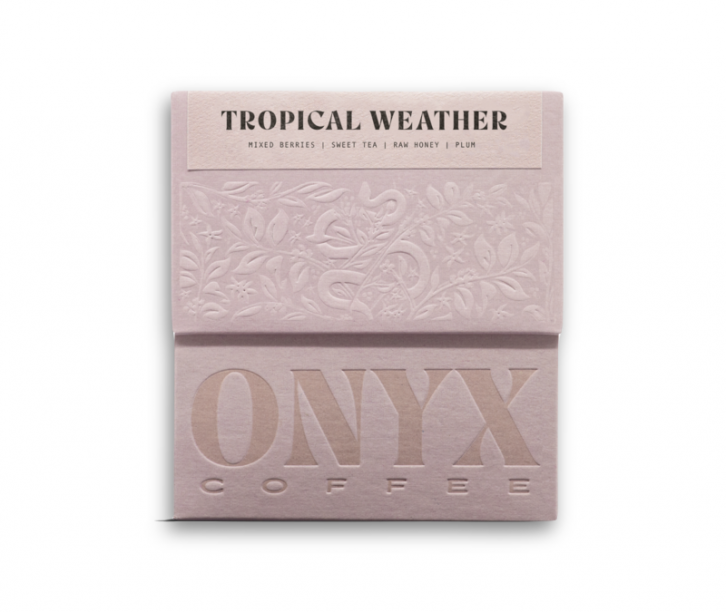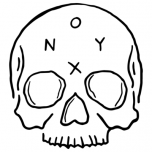 With a floral aroma, notes of berry & pineapple, along with peach sweet tea, you'll be leaving the house wearing shorts.
Altitude,
meters
1850 - 1900
Processes
Fully Washed; Natural
Variety
Mikicho, Setami, Heirloom
Notes from the curator
Tropical Weather is a seasonal blend that celebrates the coffees from one of our favorite coffee-producing countries, Ethiopia. We used a washed Bombe and a natural Bombe, and the result was indeed better than the sum of its parts. If you miss the long days of summer and are a little sluggish this time of year, then Tropical Weather is your cup of sunshine.
More about Onyx Coffee Lab
Started in 2012 by Jon and Andrea Allen, Onyx Coffee Lab strives to find the best possible coffees and roast them to their full potential. In 2022 we won the US Roasters Competition and the US Brewer's Cup Competition, going on to place 2nd in both categories in the World Coffee Championships.
Read more... not good
No good at all
Unreal.
This might be one of the most lovely, sweet, and drinkable coffee I've ever had. The folks at Onyx gave me the pour-over recipe: 38g and 205F water and you'll have the most insanely perfect cup. My wife and family have all had it now and we're going to likely be repeat ordering because it's that good.

Seriously the best coffee ever!!!
I have tried a LOT of specialty coffee. Everything from washed Guatemalans and Ethiopians, to natural Columbians and everything in between. I'm already a fan of Onyx and their coffee so I had high expectations to start with this particular bag. And let me tell you, they were EXCEEDED! This coffee is sweet and fruity like a natural process while remaining floral and delicate like a washed coffee. This stuff tastes like MAGIC! Seriously the best coffee I have ever had!