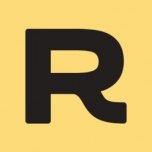 Floral, Stone Fruit, Black Tea
Notes from the curator
Our Ethiopiques Washed coffee features delicate notes of jasmine blossom and stone fruit mingled with black tea in this organic offering from Guji zone, Oromia. This is a mix of heirloom Ethiopia, Typica and Guji varietals grown by smallholder farms throughout Guji.
More about Radio Roasters Coffee
Radio Roasters Coffee is an ongoing experiment in sourcing and roasting coffees we love. We seek coffees that excite, delight and satisfy us. We roast these coffees to showcase their best characteristics. We love sharing these with our community and seeing the response.
Read more...
No Customer Reviews
Be the first to write a review.