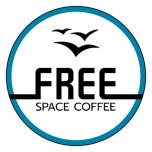 For generations, the Oviedo family has cultivated coffee at the foothills of the Poas Volcano.
Altitude,
meters
1350 - 1350
Region
San Isidro - Grecia
More about FREE SPACE COFFEE
Sourcing exceptional green coffee, roasting it with care, so you can enjoy great coffee at your home. We do all the heavy lifting and all you have to do is place your online order. Our process reaches completion when you truly taste a coffee's origin… and nothing extra.
Read more...
No Customer Reviews
Be the first to write a review.