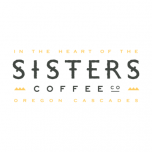 Our Holiday blend evokes festive winter mornings with notes of toffee, milk chocolate, and tamarind spice.
More about Sisters Coffee Company
Founded in 1989 in a small wood cabin at the foot of the Oregon Cascades, Sisters Coffee cherishes our love for coffee and the beautiful place we call home. Our mission is to create an authentic coffee experience built on a deep love for our craft and heartfelt kindness for the people we serve.
Read more... A-MAZ-ING
Best coffee flavor I've ever had! I hope we'll see this blend every Holiday

sour
Very sour taste, no notes of sweetness or toffee or chocolate, just sour bad coffee