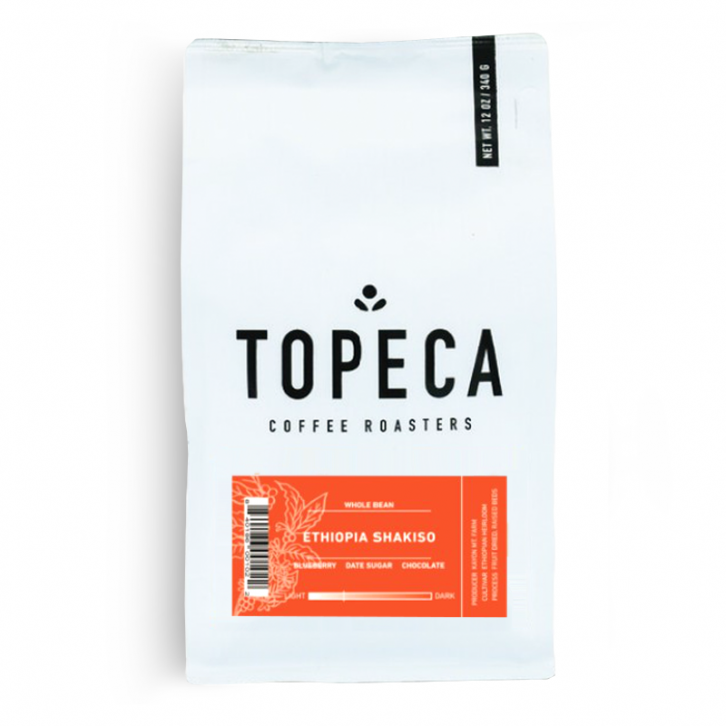 Fruity and floral estate grown heirloom coffee.
Altitude,
meters
2000 - 2200
Variety
Ethiopian Heirloom
Notes from the curator
Our 2021 crop selection comes to us from Kayon Mountain Farm in the Shakiso district of East Guji. Unlike the majority of coffees produced in Ethiopia; that is, grown by communities of small landholders (or home garden system), Kayon Mountain Farm is a single farm estate owned and operated by a single proprietor. This proprietor is Ismael Hassen Aredo, who along with his family, has been running the organic certified farm since 2012.
More about Topeca Coffee Roasters
Vertically-integrated coffee company based in Tulsa, OK. Family owned since 1850. Topeca owns two award winning farms, Fincas Ayuteqpeque and el Manzano in El Salvador, where they source much of their coffee. Topeca is also home to the 2018 U.S. Roaster Champion.
Read more...
Not my favorite Ethiopia
It's very very light and the bluberry after taste has a burt flavor. Also slightly metallic. I was expecting a lot more for the price.