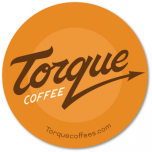 Beautiful Costa Rica Honey processed coffee from Alice Soto in Tres Rios. Decadently sweet & balanced
Altitude,
meters
1275 - 1375
Notes from the curator
Flavors: Mandarin orange, white grape, maple syrup, brown sugar, vanilla, nectarine, caramel with a hint of custard. Feelings: Sweeter than candy. Like gently gliding into a down comforter. Producer: Alice Soto, Tres Rios Costa Rica
More about Torque Coffees
Beautiful Coffees With Radical Equity. With Torque's Proportional Pricing, 20% of the price of every coffee was pre-paid to Coffee Producers. Whether it s delightful single origin coffee or a sweet & balanced coffee composition, every coffee is 100% amazing & pays 20% to farmers.
Read more...
No Customer Reviews
Be the first to write a review.