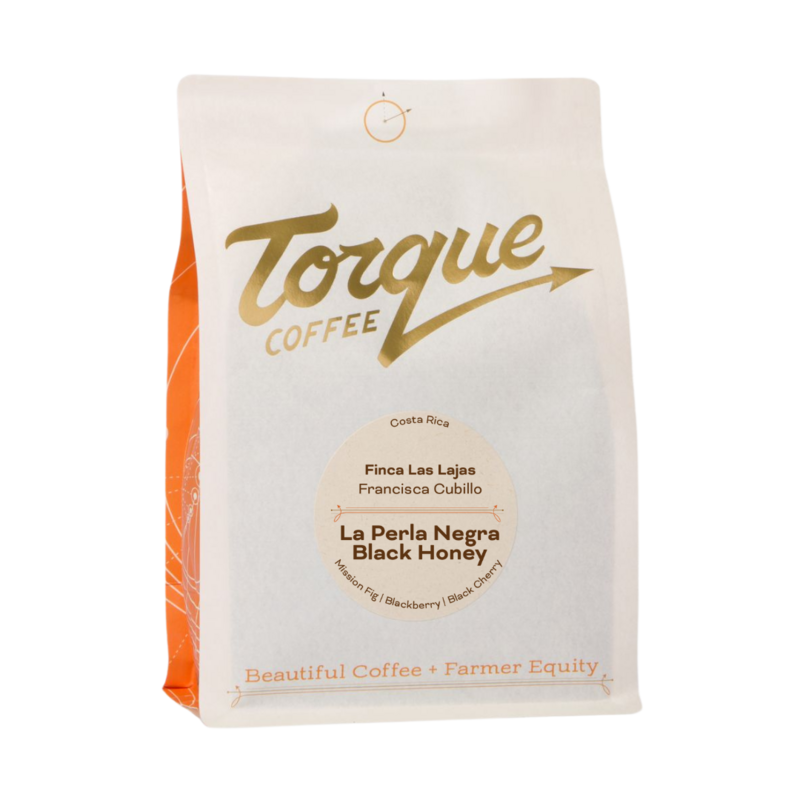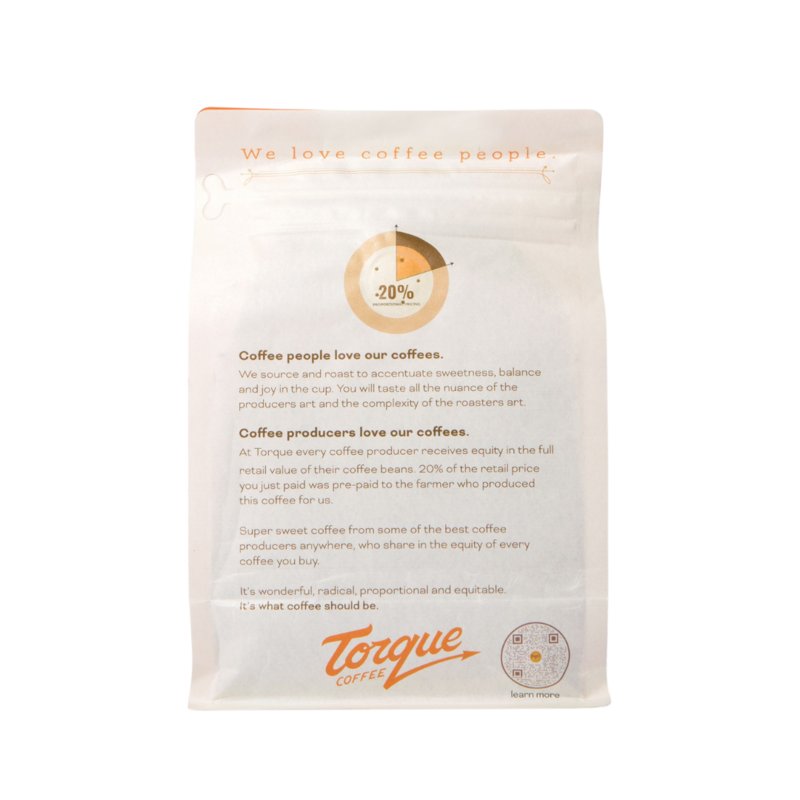 An impeccable as always Black Honey From Las Lajas Flavor: Beautifully balanced. Mission Fig, Blackberry, Cherry
Altitude,
meters
1450 - 1650
Notes from the curator
Las Lajas, a pioneering coffee mill in Costa Rica, is renowned for its Black Honey process, using 100% mucilage and slow dehydration to intensify sweetness and produce fruit flavors with remarkable acidity. Owned by Francisca Cubillo and Oscar Chacón, it's among the few farms in Costa Rica certified organic. Situated in Sabanilla de Alejuela near Poas Volcano, this West Central Valley location yields some of Costa Rica's finest coffee. The Chacóns are third-generation coffee farmers.
More about Torque Coffees
Join our journey to bring beautiful coffees together with radical equity. You're going to love our coffees. They're sweet, balanced & a joy to drink. Coffee Farmers love our coffees. They get paid 20% of the retail price of every coffee. The transparent ratio means both you & the farmers know exactly how much of the value they receive. Beautiful & Radical.
Read more...
No Customer Reviews
Be the first to write a review.