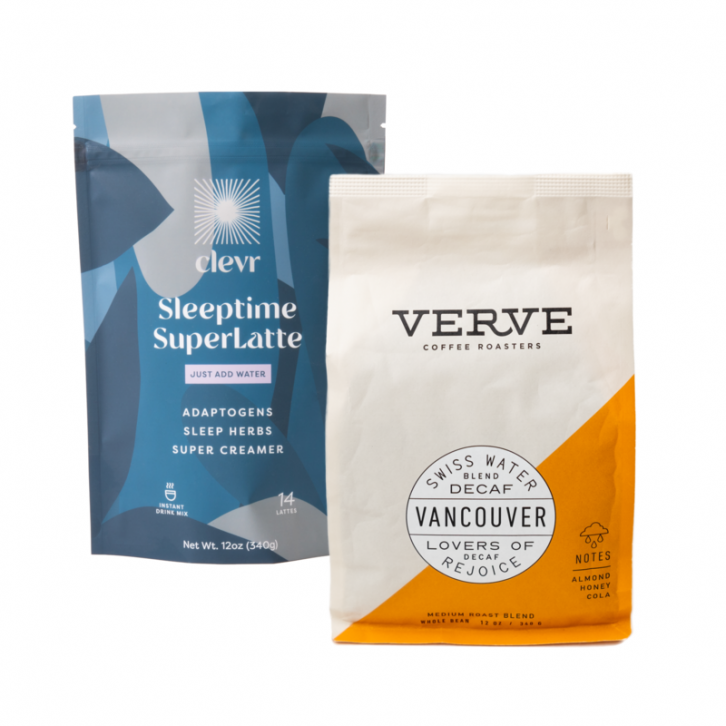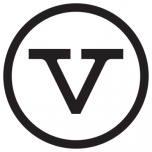 Nite Cap(puccino) drink kit: 1 x 12oz Verve Vancouver Swiss Water Decaf and 1 x 12oz Clevr Sleeptime Superlatte
Processes
Decaffeinated; Decaffeinated: Swiss Water Process
Notes from the curator
Spinn, Verve Coffee and Clevr have joined together in their passion for innovation to bring you the Nite Cap(puccino), a barista-inspired take on what a coffee lover's night cap should taste like at home. Containing none of the caffeine, packed with sleep-promoting herbs, and delivering calming flavors of roasty caramel, almond and cola with a creamy mouthfeel. Spinn users can craft this 'Nite Cap(puccino) right at home. Recipe here: https://www.youtube.com/watch?v=ELvtnxT8AxM
More about Verve Coffee Roasters
Founded in Santa Cruz, California, at the dawn of a new coffee movement, Verve's mission since day one has been to discover the finest coffees in the world and to share them with you. We promise to push the boundaries and to always take the path less traveled. Let's craft the future of coffee, together.
Read more...

My new HEALTHY Bedtime Routine
Absolutely LOVE this combination - Who knew a latte could be your relaxing routine for an amazing night of sleep. Must try - you won't be disappointed. 10/10 🤤 Delicious! Great unwind beverage for a rainy day.
This is such a special treat! The Verve/Clevr combination tastes like Vanilla, Coconut and Caramel. The Clevr Sleeptime blend helps you relax and unwind at the end of a long day. I felt as though I had a glass of wine. It was sublime :)