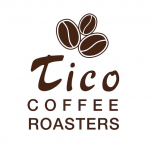 Our Costa Rica Santa Maria de Dota coffee is sourced from Cooperativa de Caficultores de Dota R.L. (CoopeDota).
Altitude,
meters
1550 - 1950
Notes from the curator
CoopeDota was founded in 1960, and has 850 members living throughout the canton of Dota within the province of San Jose, Costa Rica. CoopeDota strives for a sustainable economic impact in the community through the creation of jobs. CoopeDota is the world's first certified carbon-neutral coffee exporter.
More about Tico Coffee Roasters
We craft sustainable, exclusive, and unique Grand Cru coffees in very small batches guaranteeing product freshness and consistency. Driven by a passion for excellence, we have specialized in bringing only the best coffees directly from the coffee lands. We exist to offer a truly unique experience that empowers, protects, and nourishes life from farm to cup.
Read more...
No Customer Reviews
Be the first to write a review.