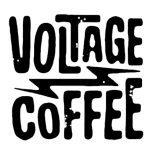 One of our most anticipated offerings from the world-renown collective of Delagua comes this natural processed coffee.
Notes from the curator
We sourced this naturally processed Castillo from Carlos Herrera through our partners over at the Delagua project in Colombia. Delagua operates under the mission of conserving water and therefore, using as little as possible when processing coffee. From this cup we taste notes of dark chocolate covered berries with a balanced sweetness, tart lemon acidity, a hint of florality, and a pleasant, lingering finish.
More about Voltage Coffee Project
We collaborate with farmers, roast coffee, and open unique concepts — all with the sole focus of creating community.
Read more...
No Customer Reviews
Be the first to write a review.