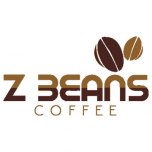 The Jaya Family Farm Location: Las Lajas, Ecuador Process: Washed and Honey Altitude: 4,000ft
Altitude,
feet
4000 - 4000
Notes from the curator
We utilize a medium roast for The Jaya Family's coffee, as it is grown at a lower altitude than most of our other coffees. The lower altitude creates a bean that is not quite as dense, thus we must be careful when roasting. However, the ample shade and intense processing methods create a coffee that is bold and flavorful.
More about Z Beans Coffee
Our mission is to create sustainable solutions for Ecuadorian coffee farmers by importing coffees at fair trade prices via direct trade. We are committed to our farmers; we are committed to sustainability; we are committed to you. It's the Z Beans way.
Read more... good
Good…not great. Liked other better

smooth
great coffee smooth and aromatic ...cold brew is fantastic Very good
I slightly prefer the honey processed but this is great as well.