Get Spinn. Free Shipping.
The All-in-One Espresso Maker
Makes a Variety of Coffee Drinks
Whole Bean Coffee Ground Fresh
Control with Your Phone with Spinn App
Specifications

Power Supply: 110-125 V ~ 50-60 Hz
Bean Container: 18 oz
Water Container: 40 oz
Power Cord: 33.5"
Cup clearance: up to 6"
Serving size: 20 oz (max)
Finest grind: 0.01"
Stainless steel burrs: 1.6" diameter
Centrifugal brewing core (up to 5,000 RPM)
Connectivity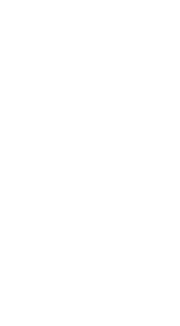 Control your machine with Spinn App
WiFi enabled
Upload roaster recipes
Automatic software updates
Automatic ordering
Voice command with Alexa
Browse coffee from 150+ roasters
Get recommendations on new coffee
Compare Spinn Bundles
Spinn Pro
Spinn Pro Plus
Spinn Pro Bundle
Water supply line compatible
Featured on YouTube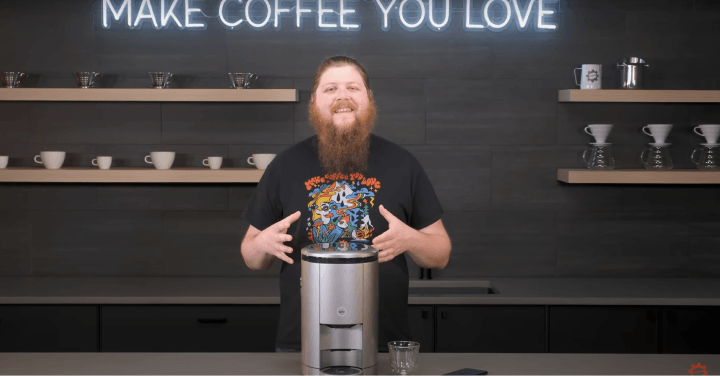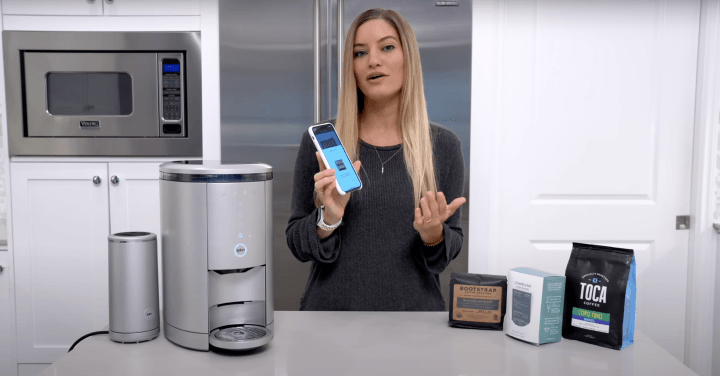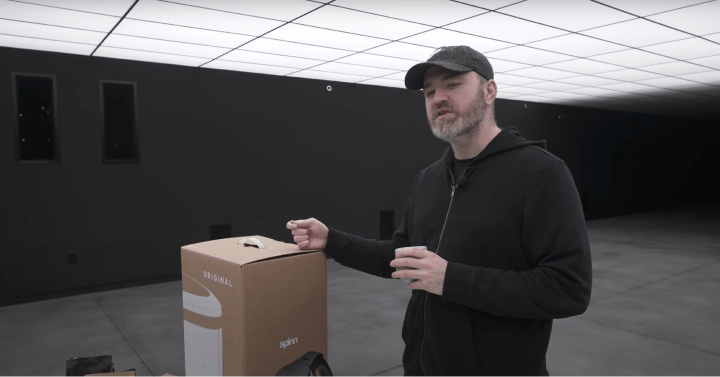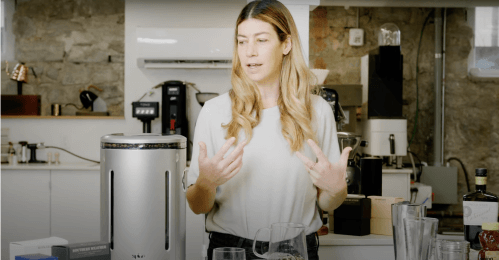 Customer Reviews Dave Shriner
Over all I like the idea and it makes a good cup of coffee but the software is stupid. Right out of the box it wanted to be descaled. It hadn't had a cup of coffee made yet. I descaled it and the very next cup of coffee I made it wanted to be descaled again. This machine doesn't know what it needs. what's missing
Mug detection, drain option, ease of reconnecting to Wi-Fi Best. Coffee. Ever.
I can't say enough good things about the quality of the coffee the Spinn makes. It is well worth it. However, the quality of Spinn's customer service is way up there, too!

Amazing Coffee Maker - Love Spinn
Bought this from someone leaving the country- but he said he was going to miss it. Took it home and have been making coffee for about a week now and it is simply amazing coffee! Had other expensive brewers, but love this Spinn coffee maker! Customer for life! Customer Service
Recently had to get the unit serviced and coordinated with Customer Service, who made the process smooth and easy. The repair process was streamlined and took only a few days from start to finish. Thanks great idea
I have been using keurig for years, but have become concerned about the amount of plastic and the quality of the coffee that I was making. It seemed to me as though either the Keurig wasn't doing well or there was lesser quality of coffee in them. I have tried all kinds of companies coffees and have been sorely disappointed. I decided that maybe it was fresh brewed that I missed and so I bought this coffee maker. So far, having had it for about three weeks, I got used to the interface, and I really like the idea of quickly being able to make coffee and add various strengths. Being able to grind the coffee beans makes the idea of fresh much more true. The only issue I have with the coffee maker is that the reservoir is not as large as I would like it to be, but they do have the ability in some of the models, to hook it directly to my ice water line for the refrigerator. I haven't tried that yet. The only alternative in the design sense is to move the reservoir to the side so that it is easily fillable. I would highly recommend this coffee maker.