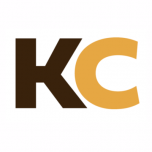 Our Tonic Blend will get your mind right quick with almost TWICE the amount of caffeine as a regular cup of coffee!
Notes from the curator
So, our quest was a simple one: create a Robusta Double-Caff blend that doesn't taste horrible. We use only the best, organic-certified Robusta beans from Kerala, India. These beans are highly caffeinated, full-bodied and add a wonderfully complex flavor to this awesome blend!
More about Koawood Coffee
We are a micro-batch roastery that specializes in bringing you the finest specialty coffee the world has to offer. In addition to our exquisite Signature Blends, our selection of Single-Origin coffee has something for everyone. Our ultimate goal is to provide you with a better cup of coffee by always roasting fresh to order.
Read more...
No Customer Reviews
Be the first to write a review.