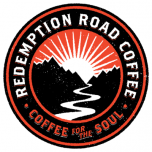 This beautiful smooth decaf is perfect for winding down at the end of the day! Traded fairly, farmed organically,
Notes from the curator
Sugar Cane Processed
More about Redemption Road Coffee
When you buy a freshly roasted bag of Redemption Road Coffee, you're not just buying good coffee… You're supporting a cause. You're supporting individual hardworking families all across the globe. You're supporting a mission to help people live more authentically both emotionally and spiritually.
Read more...
Fine but it kinda gummed up the hopper
The coffee tasted fine but I think there was something about the roast that caused the oils to gum up the hopper or grinder and so my cups would be kinda watery. Rich, smooth and creamy
This is a very good decaf. It's surprisingly rich and full bodied without any hint of bitterness or acidity. Instead it's smooth and creamy.