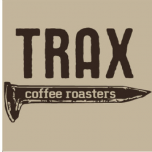 Water Processed Decaf. A creamy coffee with notes of dark chocolate.
Processes
Decaffeinated: Swiss Water Process
More about Trax Coffee Roasters
We are a micro batch roaster specializing in only the highest quality beans. We are located in Beacon, NY which is in the center of New York's beautiful Hudson Valley. Our attention to quality is unsurpassed and we take great care in crafting the best roasted coffee.
Read more...
No Customer Reviews
Be the first to write a review.