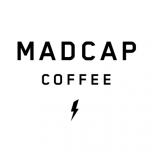 Altitude,
meters
1500 - 1800
Processes
Fully Washed; Decaffeinated: Swiss Water Process
Variety
Castillo , Colombia, Caturra
Notes from the curator
You don't have to compromise a great cup of coffee just because you're cutting back on caffeine. Whether you're enjoying an evening cup paired with a sweet treat or sipping a few throughout a long day, you won't have to fear a sleepless night with Placebo. Naturally processed using sugar cane (Ethyl Acetate) to decaffeinate the coffee prior to roasting, Placebo provides a rich flavor and creamy body you can enjoy all day or evening without worrying about ruining your sleep schedule.
More about Madcap Coffee Company
Founded in 2008, Madcap Coffee Company is a coffee roaster/retailer headquartered in Grand Rapids, MI, with several cafes in Michigan. We aim to elevate the ordinary coffee experience by providing excellent coffee and exceptional cafe hospitality.
Read more...
No Customer Reviews
Be the first to write a review.