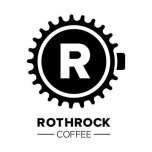 Let our roasters send you their favorite Single Origin coffee from our current line up.
Notes from the curator
We will select one of our favorite single origin coffees to send out to you.
More about Rothrock Coffee
Rothrock Coffee is located in the heart of Pennsylvania, in the town of State College. We are driven by the community and our goal is the highest quality coffee possible we can bring to them.
Read more...

ROTATING SINGLE ORIGIN
Very mild. Too mild for my taste