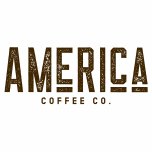 A medium-dark roast of select Latin American coffees perfectly blended for full flavor.
Processes
Fully Washed; Sun Dried
Notes from the curator
Offering nutty hints with mild fruity tones and a gentle cocoa aftertaste. Shade grown in the Central American rain forests and in volcanic soil near the Amazon rain forest, these blended coffees make a rich, delicious cup. Environmentally friendly washed processing and full sun dried for up to 7 days.
More about AMERICA COFFEE CO
What's our secret? It's simple, we roast each order individually, to order - meaning you get the freshest coffee possible, every time! We've sourced some of the best coffee beans the world has to offer. Just select your coffee beans; we'll roast them, and ship them directly to you in a few days.
Read more... Would buy again
Nice balance of flavors. really tasty but too bitter for me
A lot of different flavors in it, really good taste but too bitter for us