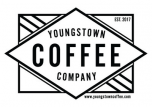 Coffee has been grown on the Indonesian Island of Java since the Dutch began cultivation in the 17th century.
Notes from the curator
Lighter, cleaner, and brighter in the cup, Java coffee is sweet, fragrant, and alive with nut, spice and vanilla tones.
More about Youngstown Coffee Company
It's been 20 years, as a family, in pursuit of the greatest coffees from around the globe. But what was passion, is now our craft. These single origin beans and hand crafted blends represent our dedication, our love & our hard work placed in every step of that journey.
Read more...
No Customer Reviews
Be the first to write a review.