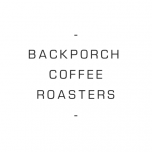 Swiss Water Processed Decaf from Costa Rica
Processes
Decaffeinated: Swiss Water Process
Variety
Swiss Water Process
Notes from the curator
All the great flavors, without the caffeine. This decaf from Costa Rica is sweet and citrusy and holds a heavy, chocolatey body. Used wonderfully as drip and is what we use in the shops for espresso.
More about Backporch Coffee Roasters
Backporch started on a skateboard, in an alley, in Eugene Oregon. It was there that skate contests were held while coffee roasted on Dave's backporch. Fast forward 15 years, we are now operating 5 locations and distributing coffee across the country. We love coffee and we love people. The end.
Read more...
No Customer Reviews
Be the first to write a review.