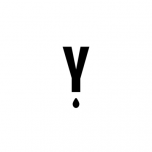 Highest quality green coffee + highest quality water + sugarcane ethyl acetate = ridiculously natural decaf coffee.
Notes from the curator
Decaffeination is accomplished through Ethyl Acetate. The water-EA process allows for gentle caffeine extraction from the bean avoiding excessive heat and pressure thus retaining the natural structure of the coffee bean cells. We love this coffee for its whimsical aromatics and pleasantly clean and crisp flavor. It's the best decaf we've ever had. We think you'll like it too.
More about YIELD
YIELD Coffee is a humanitarian coffee roasting company dedicated to relational coffee and long-term sustainability. We collaborate closely with coffee farmers who share our commitment to sustainability, exceptional quality, and long-term relationships. We transport beautiful coffees to Cincinnati and roast them fresh every week.
Read more...
No Customer Reviews
Be the first to write a review.