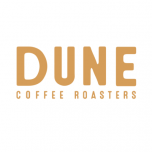 This year's harvest of Karuthi is sweet and juicy, with red fruit flavors that remind us of strawberry and cherry.
Notes from the curator
Established in 1987, the Karuthi factory is located in the village after which it takes its name. Karuthi is one of 19 factories operated by the Othaya Farmers Cooperative Society, which is comprised of 300 half-acre farms. After the coffee is sorted, it undergoes a 16 hour dry fermentation in tanks, with a six hour soak. The coffee is then dried on raised beds for 14 to 20 days.
More about Dune Coffee
We believe that specialty coffee is for everyone, and should be accessible, approachable and fun.
Read more...
No Customer Reviews
Be the first to write a review.