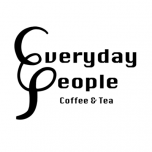 Our Cold Brew specialty blend is a very unique blend of coffee beans with deep earthy tones.
Notes from the curator
With tasting notes of toffee and chocolate. This blend makes the perfect cup for the summer and beyond. No additives or anything artificial. 100% blended coffee.
More about Everyday People Coffee & Tea
Minority and Women Owned Custom Roasted Specialty Single Origin Coffee for Cause. Roasted in Small Batches. A percentage of our sales helps supports organizations in childhood education for at risk youth & nature conservation efforts to protect our environment.
Read more...
No Customer Reviews
Be the first to write a review.