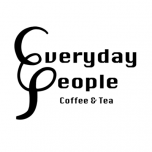 Medium profile with tasting notes of caramel, honey, and fruit.
More about Everyday People Coffee & Tea
Minority and Women Owned Custom Roasted Specialty Single Origin Coffee for Cause. Roasted in Small Batches. A percentage of our sales helps supports organizations in childhood education for at risk youth & nature conservation efforts to protect our environment.
Read more... Ok
A bit too bitter for my tastes.