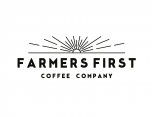 Brought to you from just outside the beautiful town of San Ignacio, this coffee has a strong aroma and sweet aftertaste.
Altitude,
feet
5000 - 5100
Variety
Bourbon, Caturra, Catimor
More about Farmers First Coffee Company
We connect you directly to the farmer who grew your coffee. Each bag delivers a story of the person who grew and harvested each and every bean. Farmers First Coffee Company works directly with each farm and co-op, ensuring they can invest in their farms, families and their communities. Are you ready to drink a better coffee?
Read more...
No Customer Reviews
Be the first to write a review.