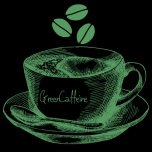 Northwest of Peru, right up against Ecuador, stands Cajamarca. It's a straightforward smooth bean, but a crowd pleaser!
Variety
Typica, Caturra, Castillo
Notes from the curator
We roast this bean to a lighter degree to bring out bright fruit and berry flavor. We've found that the lighter roasts don't hinder the deep chocolate and buttercream aftertaste. A fantastic pour over coffee, also suitable for immersion methods!
More about GreenCaffeine
GreenCaffeine is a Long Beach, California based independent roastery obsessed with sourcing only the finest coffees from around the world and supplying them to fellow coffee obsessed connoisseurs. All coffee is roasted date of purchase to maximize freshness and flavor!
Read more...
No Customer Reviews
Be the first to write a review.