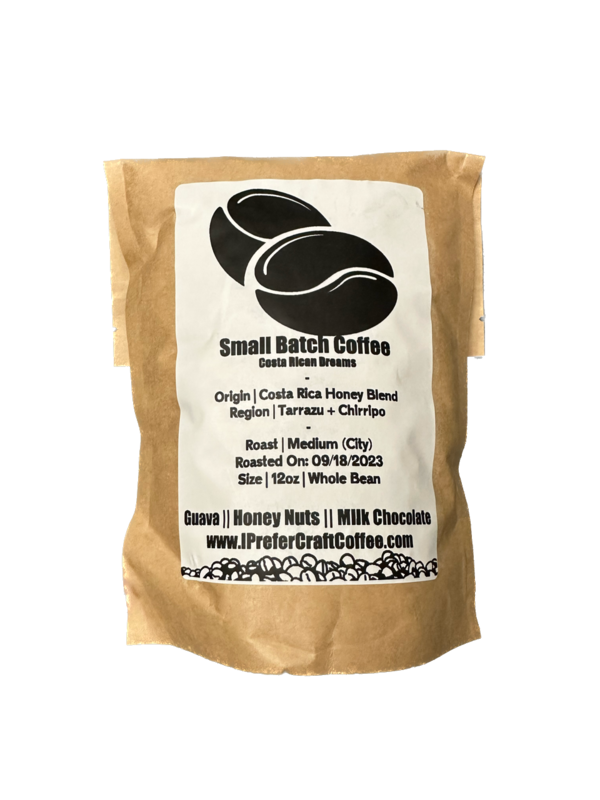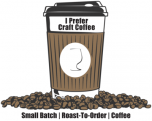 Ready to turn your coffee dreams into a reality? Try our new Costa Rican Dreams Blend today and experience the best!
Notes from the curator
Are you ready to embark on a coffee adventure like no other? Discover the Costa Rican Dreams Blend, a mesmerizing symphony of flavors that will transport your taste buds to new realms of pure delight. Prepare to be captivated by the enchanting flavor profile of our Costa Rican Dreams Blend. With every sip, you'll be greeted by a velvety smoothness that caresses your palate, reminiscent of the finest chocolate and the creamy indulgence of nut butter. It's like a moment of bliss in every cup.
More about I Prefer Craft Coffee
Your Coffee Elevation Starts Here: We Deliver Unmatched Freshness by Roasting-to-Order the Finest Q-Graded Excellent Coffees. Experience Same-Day Shipping for a Cup Above the Rest! Embark on a Coffee Journey Like No Other with I Prefer Craft Coffee. Elevate Your Senses, Indulge in Unparalleled Flavors, and Experience a Truly One-of-a-Kind Coffee Adventure.
Read more...
No Customer Reviews
Be the first to write a review.