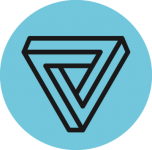 Being the birthplace of coffee, we obviously had to have an Ethiopian as an offering. Complex, sweet and super fruity!
Variety
Kurume, Dega, Wolisho
More about Likuid Element
Born in 2018 from the union of two passionate friends, Likuid Element is a micro coffee roastery based in Los Angeles California. The beans are sourced from direct trade farms in South America and roasted daily, in LA. Our philosophy consist in roasting small batches to ensure the highest quality control and freshness.
Read more...
No Customer Reviews
Be the first to write a review.