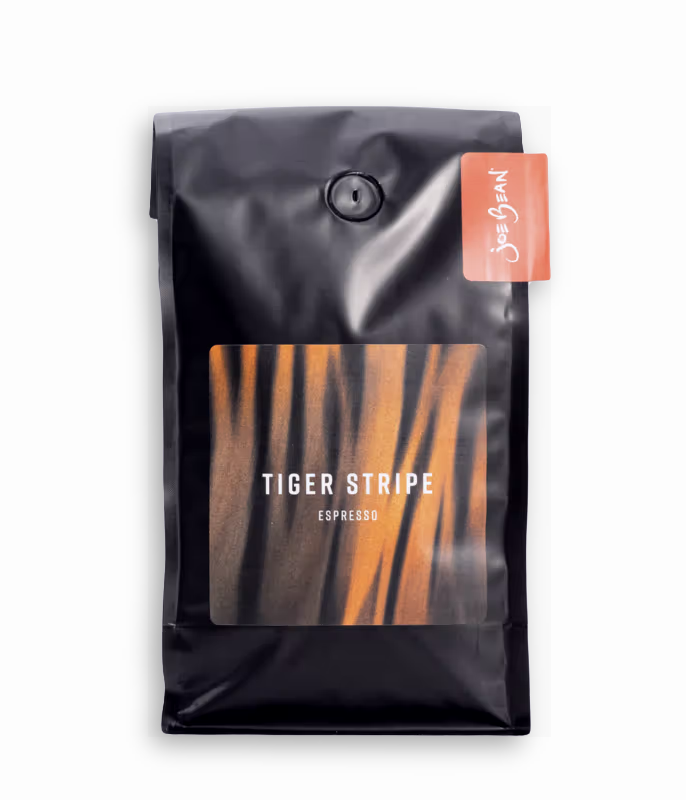 FULL-BODIED WITH NOTES OF CHOCOLATE & ALMOND
Altitude,
meters
1350 - 1470; 1500 - 1700
Region
Jinotega; San Agustin Loxicha
Variety
Typica La Pluma, Caturra, Bourbon, Pache, Catuai
Notes from the curator
This classic espresso blend is named after the beautiful range of colors, from mahogany to orange, found in a perfect espresso shot. A blend of rotating Central American coffees, it is sweet & full-bodied with notes of chocolate & almond—perfect on its own, or with steamed milk. Created to be a versatile espresso blend, you'll find that this coffee is easy to dial-in and it is consistently tasty across a range of brewing recipes.
More about Joe Bean Roasters
Coffee That Lifts Everyone, our company mission, is all about giving selling power back to coffee farmers as well as purchasing power into the hands of our customers. We are proud to be a B Corp and Women-Owned Certified business, as well as Good Food Award winners and U.S. National Roaster Champions.
Read more...
No Customer Reviews
Be the first to write a review.