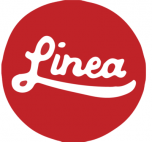 Classic cocoa and vanilla-noted aromatics. Elegant chocolate sweetness in the finish.
Notes from the curator
Linea pays tribute to The Mighty Sparrow. These sweet little birds always make us happy! The sparrow is a symbol of joy, birth, marriage, rain, approachability, love, and all types of other goodness. And of course, a shout out to Trinidadian legend, Slinger Francisco, better known as The Mighty Sparrow, the unrivaled Calypso King of the World! The coffees for Linea's Mighty Sparrow Blend were produced by the artisan and environmentally friendly farmers at Peru's Cenfrocafe Cooperative. Mighty Sp
More about Linea Caffe
Linea launched with a simple mission- to bring joy, and to source, roast and serve the world's finest coffees.
Read more... Smooth Finish
I found this bean to be quite delightful. Low on acidity with a smooth finish- I felt this to be a very well balanced bean with the darker mouthfeel. I'd definitely purchase again but wish the bag was at least 12oz.