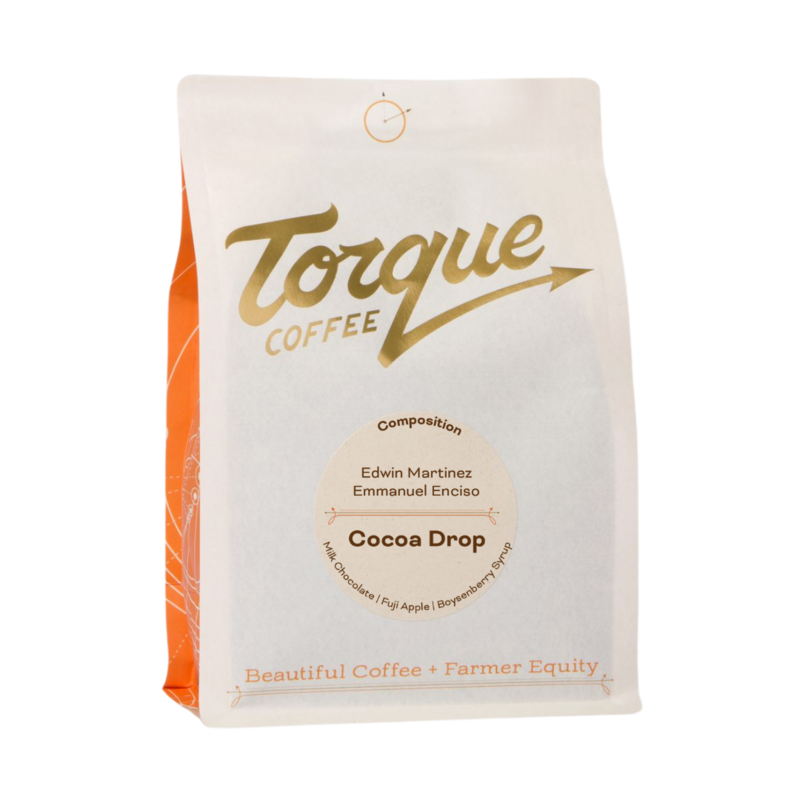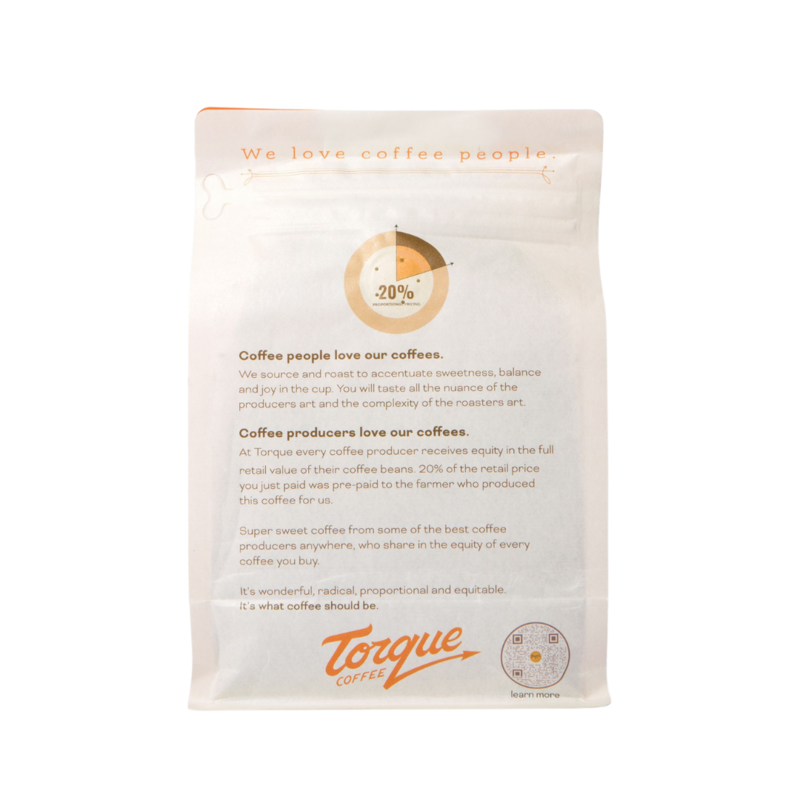 A coffee composition abounding in all the chocolates with just enough caramel & sparkle to keep the party going.
Altitude,
meters
1650 - 1775; 1700 - 1950
Country
Guatemala; Colombia
Region
Huehuetenango; Tolima
Variety
Bourbon, Colombian, Caturra
Notes from the curator
Cocoa Drop is a sensory delight, boasting flavors of milk chocolate, Fuji apple, cacao &maple syrup. It offers a luxurious experience reminiscent of indulging in a decadent candy bar. It harmoniously blends diverse chocolate notes with a hint of caramel and sparkle, creating a truly delightful coffee experience. Comprised of meticulously selected single-origin coffees, Cocoa Drop is a versatile, crowd-pleasing blend ideal for home espresso brewing, sure to win the hearts of coffee lovers.
More about Torque Coffees
Join our journey to bring beautiful coffees together with radical equity. You're going to love our coffees. They're sweet, balanced & a joy to drink. Coffee Farmers love our coffees. They get paid 20% of the retail price of every coffee. The transparent ratio means both you & the farmers know exactly how much of the value they receive. Beautiful & Radical.
Read more...