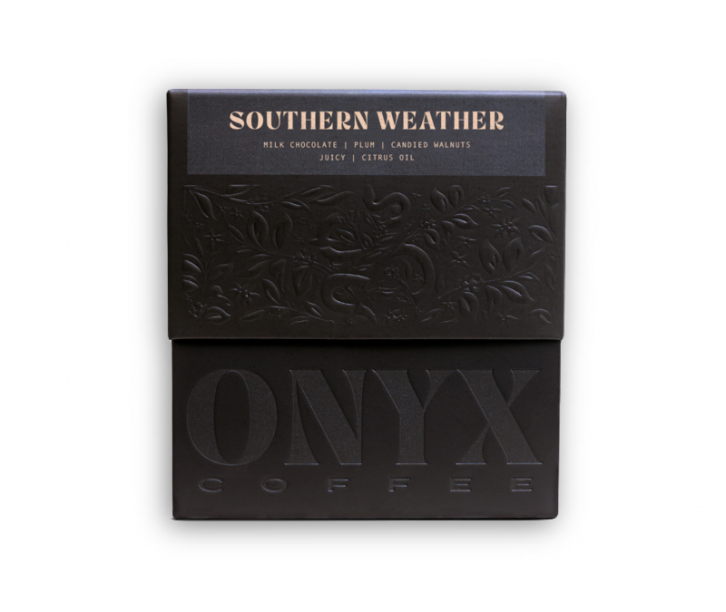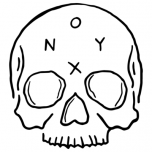 Southern Weather is comfortable, yet surprisingly sophisticated and complex. We serve it everyday in our stores.
Notes from the curator
Southern Weather was the first blend we created and the plan was simple. We wanted something sweet, comfortable, and approachable in a world of polarizing Specialty Coffee. Something anyone would like and would be easy to control during extraction. We sell more of this coffee than anything else and I think it's our commitment to keep the flavor profile intact. Sweet caramelized sugars, round full body, and a bright citrusy finish that leaves a clean, refreshing aftertaste.
More about Onyx Coffee Lab
Started in 2012 by Jon and Andrea Allen, Onyx Coffee Lab strives to find the best possible coffees and roast them to their full potential. In 2022 we won the US Roasters Competition and the US Brewer's Cup Competition, going on to place 2nd in both categories in the World Coffee Championships.
Read more... Some of the best coffee I've tasted!
My brother is a coffee roaster and recommended this roaster to me. Amazing packaging and taste!

A great starter coffee!!!
Onyx Coffee Labs is always a staple in my house and I usually always have something by them in my cabinet because they never disappoint. Southern Weather blend is a great "beginner" coffee and a great intro for someone to the specialty coffee space! I say "beginner" because it is a fantastic, easy to understand coffee that isn't too complex in flavor and isn't one of those coffees that is crazy experimental, but absolutely nails what good coffee should taste like. And it will inspire you to try more styles of coffee with different origins and different roast profiles and different processes. But for the simple man who just wants a great cup of joe in the morning that never disappoints. This will be your bean. Not a great espresso bean, imo
I don't claim to be a coffee connoisseur, but I really don't like this roast for espresso. This bean/roast was highly recommended for espresso by the Spinn staff on social media, but I found the espresso to be very disappointing. Will try them for a regular mug of coffee, and hopefully I'll like them better. If I don't, I'll be emptying the hopper and throwing them in the trash. I've tried other, more traditional espresso roasts, and the Spinn machine has made excellent espresso pulls with them.

Onyx Southern Weather Blend
After my 1st cup it became my favorite coffee. Smooth and not bitter. I buy it by the 5 lb. bag.