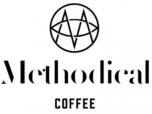 This is our darkest, boldest, most developed cup of coffee we offer, without the bitterness associated with dark roasts.
Altitude,
meters
750 - 1150
Variety
Yellow Catuai, Mundo Novo
Notes from the curator
Our Belly Warmer blend was created as an homage to diner coffee—the early morning or late night comfort food assistant. But we've decided to take our Belly Warmer blend and turn it to 11 with Methodical Late Night. This coffee is equally enjoyable black or with cream and sugar. You'll find no judgement here.
More about Methodical Coffee
Methodical opened their doors in 2015 and started roasting coffee shortly after, in 2016. The fruition of a dream between three friends, Methodical strives to enrich minds, tastes, and relationships through coffee.
Read more...
No Customer Reviews
Be the first to write a review.