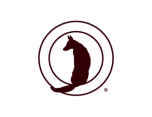 A juicy fall blend. Pairs well with hayrides, and scary movies.
Notes from the curator
This is a big, juicy coffee, made from a blend of Central American beans. This coffee is sweet at first, with heavy notes of caramel, before subtler notes of pear and almond come through.
More about Noble Coyote Coffee Roasters
Noble Coyote Coffee Roasters is a national award winning micro roastery located in the Exposition Park neighborhood of Dallas, Texas. The importers and producers we source from are committed to the sustainable, ethical production of the highest quality coffees.
Read more...
No Customer Reviews
Be the first to write a review.