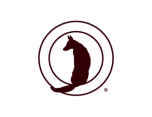 Our partnership with the La Chilana farm started with a simple email from owner Jenifer Pohlenz de Villarreal.
Notes from the curator
In the cup, we find a smooth milk chocolate body with a balanced acidity. Brown sugar dominates the profile, but look for a hint of lime as the cup cools
More about Noble Coyote Coffee Roasters
Noble Coyote Coffee Roasters is a national award winning micro roastery located in the Exposition Park neighborhood of Dallas, Texas. The importers and producers we source from are committed to the sustainable, ethical production of the highest quality coffees.
Read more...
No Customer Reviews
Be the first to write a review.