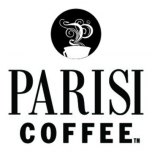 A blend of Central American and African beans that will leave you thinking, "Bravissimo!"
Notes from the curator
Our balanced, creamy blend features a chocolate, truffle-like sweetness with a dark berry finish. Ideal for sipping throughout the day.
More about Parisi Coffee
Great coffee is motivational. Inspirational. Timeless moments are often shared over a cup. So we take our coffee seriously. Selecting, roasting and brewing it right, is an art. Parisi Artisan Coffee is our proud, passionate homage to our Italian heritage. It's also our way to share our delicious traditions with you, so you can start your own.
Read more...
No Customer Reviews
Be the first to write a review.