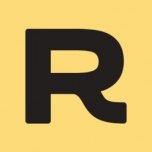 Natural sugarcane decaf process
Variety
red caturra, Yellow Caturra
Notes from the curator
From producers Elias & Shady Bayter's El Vergel Estate in Tolima. This EA sugarcane process decaf is sweet in the cup with a profile of red fruits accompanied with a medium body and bright, malic acidity. A blend of red and yellow Caturra variety.
More about Radio Roasters Coffee
Radio Roasters Coffee is an ongoing experiment in sourcing and roasting coffees we love. We seek coffees that excite, delight and satisfy us. We roast these coffees to showcase their best characteristics. We love sharing these with our community and seeing the response.
Read more...
No Customer Reviews
Be the first to write a review.