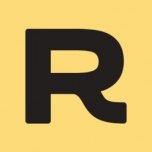 Natural sugarcane decaf process
Notes from the curator
Natural sugarcane decaf process. Dark chocolate and graham cracker notes abound with light tartness. An incredible cup from Ana Mustafa's Finca Mustafa in Risaralda, Colombia…and no caffeine, so you can drink it all day, and night.
More about Radio Roasters Coffee
Radio Roasters Coffee is an ongoing experiment in sourcing and roasting coffees we love. We seek coffees that excite, delight and satisfy us. We roast these coffees to showcase their best characteristics. We love sharing these with our community and seeing the response.
Read more...
No Customer Reviews
Be the first to write a review.