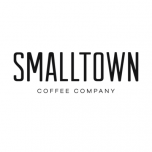 This coffee has a syrupy body with hints of dark cherries and almonds. It finishes like a good whiskey, smooth and spicy
More about Smalltown Coffee Co.
Coffee is craft. From beginning to end, it's excellence depends on the willingness of hard working men and women to choose to do things the right way. Usually the hard way. Those are the kind of people we are, and the kind of people we partner with from farm cup. The proof is in the coffee.
Read more...
No Customer Reviews
Be the first to write a review.