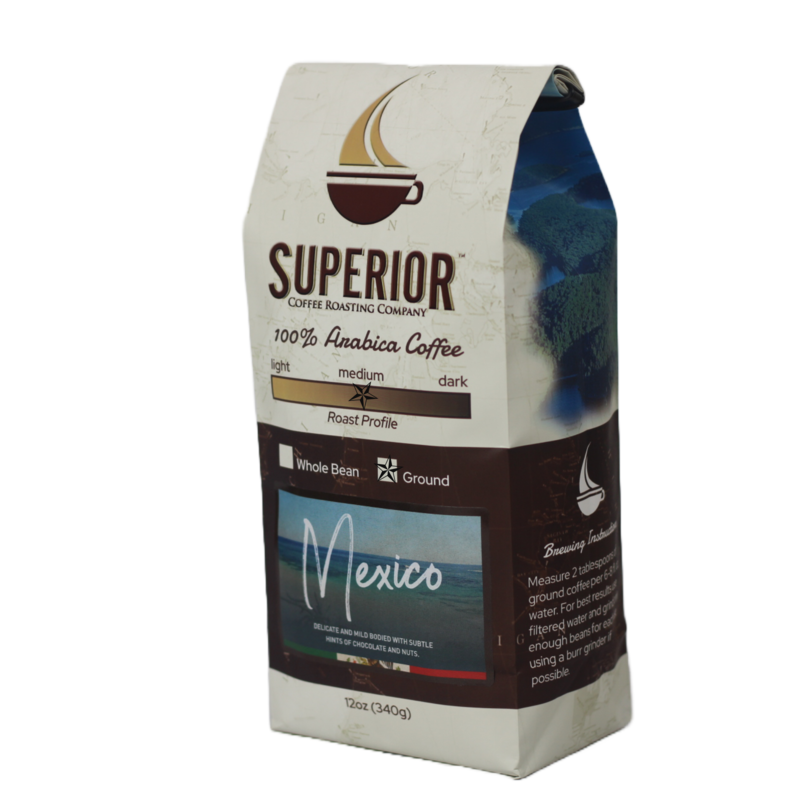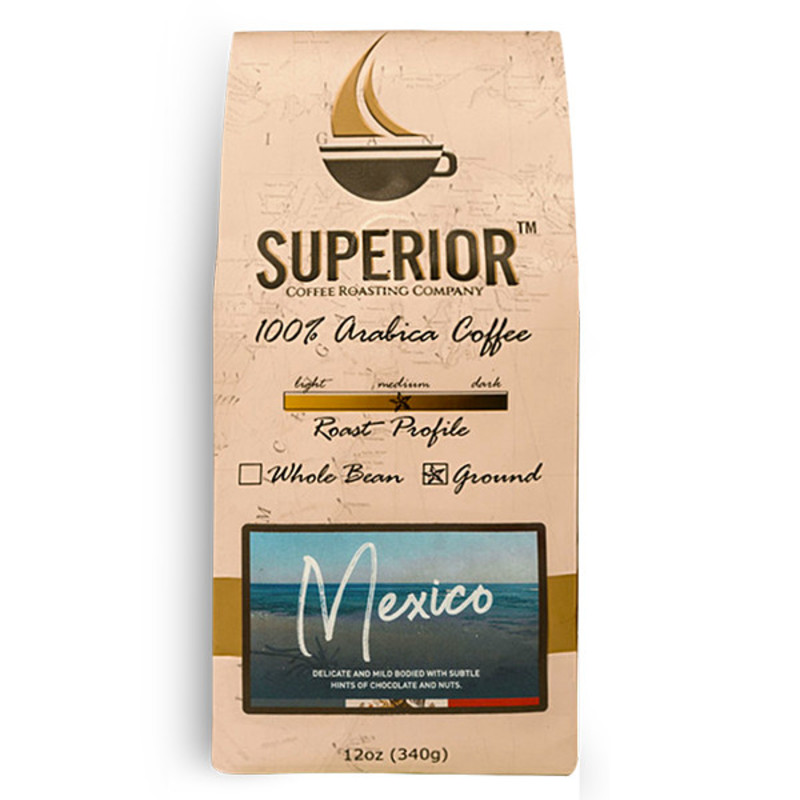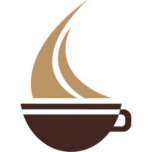 One of our lighter "medium" roasts. Has a very light nutty characteristic. Nice to brew and have on ice!
More about Superior Coffee Roasting Co.
Born on the shores of the Largest Fresh Water Lake in the World, our mission is provide not only a "Superior" coffee, roasted with the traditional small batch attention to detail, but to be an active part of the community supporting water quality and sustainability efforts. After all, a good cup of coffee, has to start with a good cup of water!
Read more...
Mexican Coffee
This coffee is rich and flavorful. It reminds me of the coffee we get in Riviera Maya! I would definitely purchase again.
Still awaiting to use the Spin Pro but good beans.
The Coffee beans used an an aero press still brings a smile to my face. The beans are perfectly roasted to provide the test of nuts, honey a a touch of granola. I normally enjoy the light to medium roast and it met my expectations since it reminded of that moments I sent to Mexico. The last of two stars is only because I didn't use the SPINN Pro. Since there is no release date, I have been only enjoying these coffee bean only at half the potential.