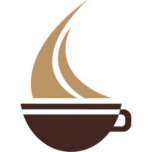 The best of Central America right here. There is a nice coca element that's balanced with light almond and cashew.
More about Superior Coffee Roasting Co.
Born on the shores of the Largest Fresh Water Lake in the World, our mission is provide not only a "Superior" coffee, roasted with the traditional small batch attention to detail, but to be an active part of the community supporting water quality and sustainability efforts. After all, a good cup of coffee, has to start with a good cup of water!
Read more...
No Customer Reviews
Be the first to write a review.