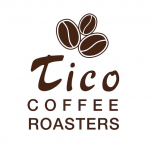 Finca San Luis and the La Montaña de Tarrazu Micromill in Costa Rica is a family business, overseen by two sisters.
Altitude,
meters
1600 - 1800
Notes from the curator
Daniela and Tatiana Gutierrez, having taken over the farm from their father, Jorge. Daniela handles day-to-day operations and is passionate about specialty coffee. The sisters' father is still involved at the farm, but the sisters are working in the commercialization of the coffee. Coffee Details: Grower: Daniela Gutierrez Farm: Finca San Luis Country: Costa Rica Region: Santa Maria de Dota, Tarrazu Varietal: Caturra, Catuai Altitude: 1600 to 1800 meters Processing Method: Fully Washed
More about Tico Coffee Roasters
We craft sustainable, exclusive, and unique Grand Cru coffees in very small batches guaranteeing product freshness and consistency. Driven by a passion for excellence, we have specialized in bringing only the best coffees directly from the coffee lands. We exist to offer a truly unique experience that empowers, protects, and nourishes life from farm to cup.
Read more... bitter notes
I don't recommend. Couldn't drink any of it