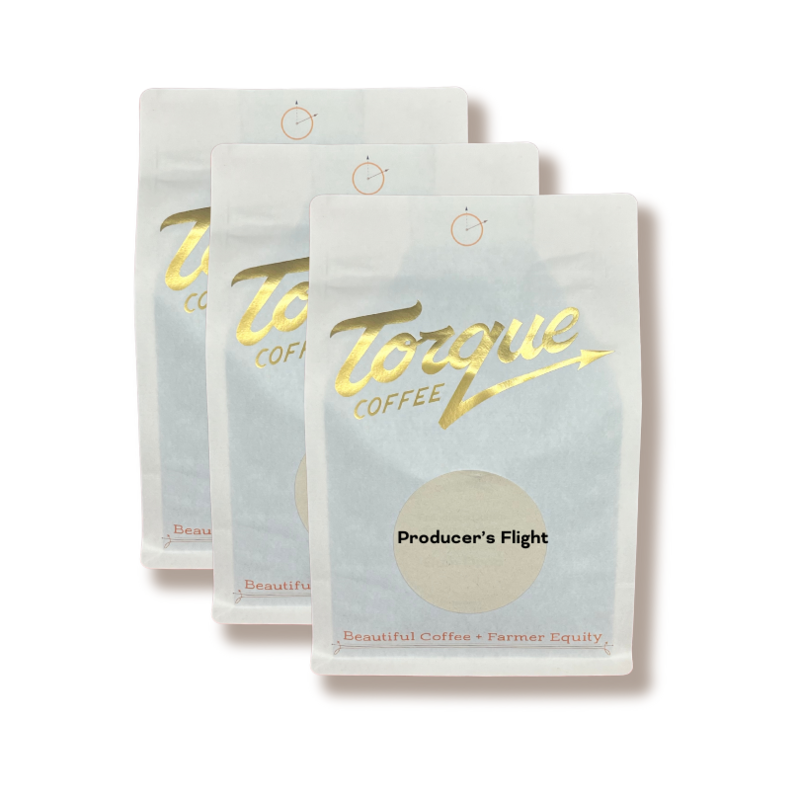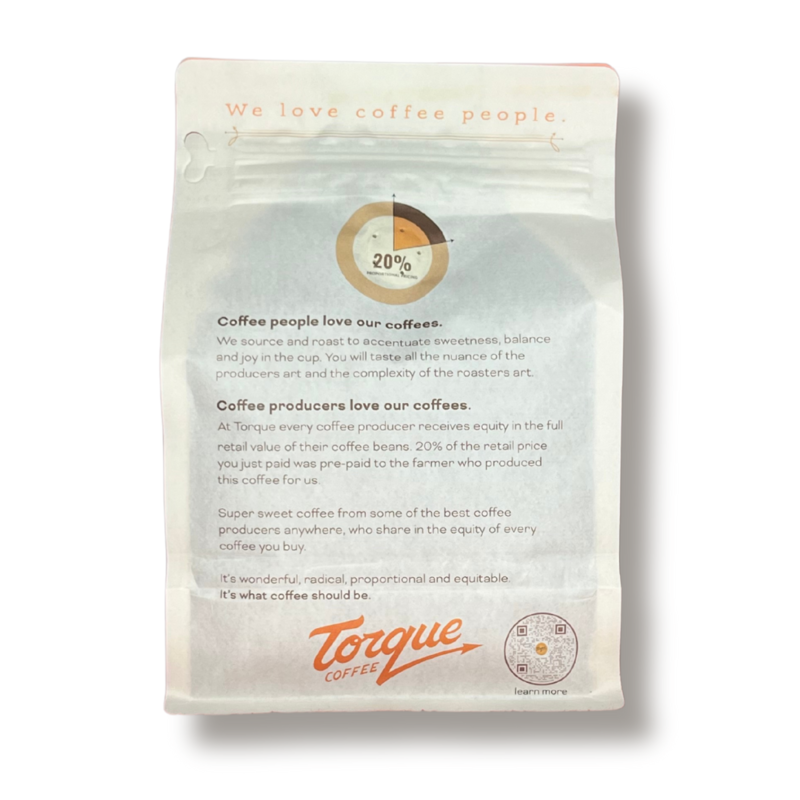 Producers Flights you get to experience samples of three different producers' coffees. 100g of each so plenty to taste.
Notes from the curator
Curated by our team to be enjoyed together while also giving you a taste of the range of beautiful coffees and rad producers we are honored to work with. All packed together in one simple, environmentally friendly package. Plenty of each coffee to brew a few batches and even pull some shots while tasting the rainbow of coffee flavors.
More about Torque Coffees
Join our journey to bring beautiful coffees together with radical equity. You're going to love our coffees. They're sweet, balanced & a joy to drink. Coffee Farmers love our coffees. They get paid 20% of the retail price of every coffee. The transparent ratio means both you & the farmers know exactly how much of the value they receive. Beautiful & Radical.
Read more...
No Customer Reviews
Be the first to write a review.