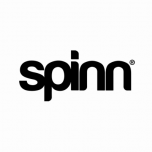 Our signature blend is versatile for coffee and espresso and tailored to express complexity with milk, or as is black.
Altitude,
meters
1,500 - 2,000
Variety
Colombian, Guatemalan
Notes from the curator
We've curated a perfect duo of Latin American coffees that creates a fully balanced and sweet coffee. Full of dense, deep chocolate and caramel notes.
More about Spinn
Introducing our very own blend, the perfect companion to your Spinn coffee experience. This is a roast designed to please a plethora of palettes to explore every style of coffee the Spinn can brew. Scan the bag to get the recipes Spinn created for this special blend.
Read more... Exactly what they say!
A well balanced competent all around blend. Not emphasising any particular aspect but medium everything and smooth. I use it 50/50 with decaf so I can drink more coffee! real nice
I did not get the notes but it is a very good coffee, strong flavor but smooth. Will get it again. I like this roast
I'd say it's a more light-medium roast, but I like it. It's also important to scan the bag if you use Spinn, so the recipes get adjusted accordingly. Slow Shipping | Decent Coffee
I purchased this bag to run through Spinn to calibrate my own beans from I Prefer Craft Coffee. I was disappointed in how long it took them to roast and ship the Spinn Blend #1 coffee. The coffee isn't bad but doesn't provide any really good flavor nuances. Just a boring coffee IMO. meh
Meh coffee. Citrusy. Strong enough. Not jumping for joy over it Bitter
I was hoping for a smooth coffee & this came off as bitter.