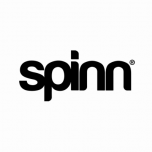 Our signature blend is versatile for coffee and espresso and tailored to express complexity with milk, or as is black.
Altitude,
meters
1,500 - 2,000
Variety
Guatemalan,, Colombian
Notes from the curator
We've curated a perfect duo of Latin American coffees that creates a fully balanced and sweet coffee. Full of dense, deep chocolate and caramel notes.
More about Spinn
Introducing our very own blend, the perfect companion to your Spinn coffee experience. This is a roast designed to please a plethora of palettes to explore every style of coffee the Spinn can brew. Scan the bag to get the recipes Spinn created for this special blend.
Read more... a new go-to
These could be one of my new favorite beans. Very smooth, with nice, bold flavors. I enjoy it black, but it stays well balanced with cream and sugar if that's your pleasure. I love this blend
notes of chocolate, not too earthy, hints of caramel, good job