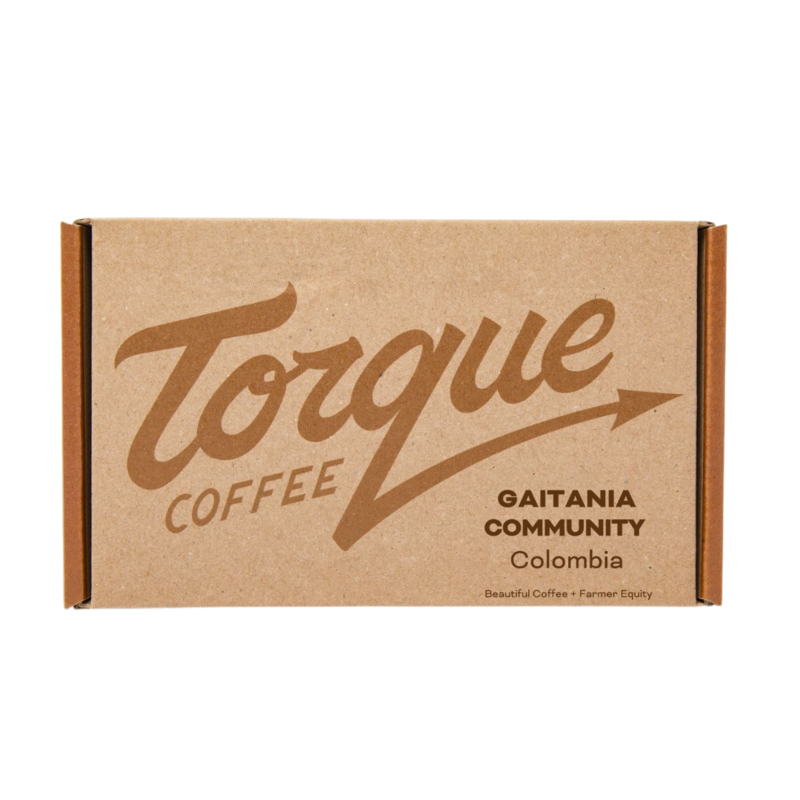 So sweet, balanced and delightful. Nothing out of balance, just pure sweet tasty coffee. Colombia rocks.
Altitude,
meters
1650 - 1950
Notes from the curator
This coffee project is centered in the village of Gaitania where Emmanuel Enciso is a coffee grower raised by coffee growing parents, who taught him everything about coffee. This coffee comes from a community of 80 coffee farms around the village of Gaitania and is a blend of Caturra and Colombia cultivars. It's a project that Forest Coffee started in this region with only one farm and now they are working with over 80 farmers in the region.
More about Torque Coffees
Join our journey to bring beautiful coffees together with radical equity. You're going to love our coffees. They're sweet, balanced & a joy to drink. Coffee Farmers love our coffees. They get paid 20% of the retail price of every coffee. The transparent ratio means both you & the farmers know exactly how much of the value they receive. Beautiful & Radical.
Read more...
No Customer Reviews
Be the first to write a review.