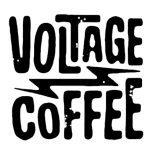 Swiss Water® Process uses the elements of water, temperature & time to create some of the most intriguing decaf coffees.
Processes
Decaffeinated: Swiss Water Process
More about Voltage Coffee Project
We collaborate with farmers, roast coffee, and open unique concepts — all with the sole focus of creating community.
Read more...
No Customer Reviews
Be the first to write a review.