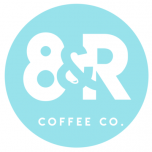 Our Cold Brew is a custom blend made specifically to pair perfectly with the cold brew brewing method.
More about 8th & Roast
At 8th and Roast, we've proudly roasted premium coffees from day 1. Through strong partnerships with our farmers, we acquire only the best quality coffees and maintain this standard all the way through the roasting process. We source and stock the freshest and most ethically traded coffee possible.
Read more... LOVE this Coffee & Roaster
Love everything we have tried by this roaster, quick shipping and great quality. This is my FAVORITE! Great Cold Brew!
Great mellow taste and came much faster than expected!