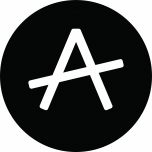 A classic Rwandan coffee flavor profile: clean and crisp acidity, syrupy body with hints of florals and herbals.
Notes from the curator
Horizon Supreme has over 90 employees–four of which are full time. Seventy percent of staff are women. There are 1200 smallholder farmers that contribute their coffee cherries to the station, and all their farms are within two kilometers from the site. While the average coffee farm in the region has 7000 coffee trees, some coffee growers have as little as 100 trees.
More about Andytown Coffee
Andytown Coffee is a woman owned coffee roasting company here in the Outer Sunset of San Francisco, California founded in 2014 by Lauren Crabbe and Michael McCrory. Andytown is built on a foundation of quality, approachability, and transparency. We are constantly working to improve ourselves, our product, and the world in which we live.
Read more...
No Customer Reviews
Be the first to write a review.